Python 3 crumbs tagged with #array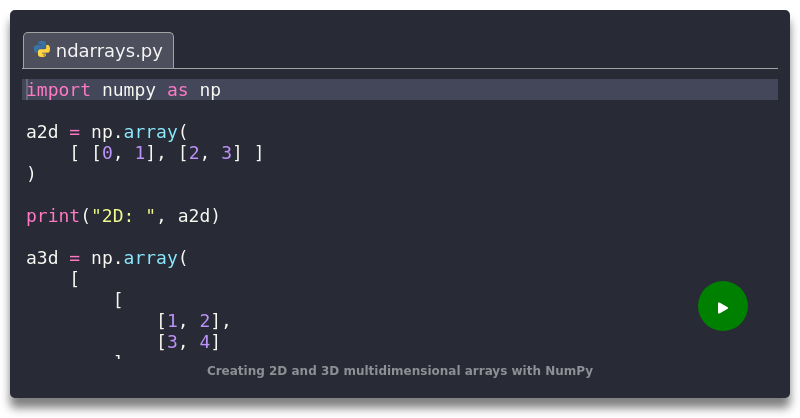 Creating 2D and 3D multidimensional arrays with NumPy
Nov 11, 2022 by erik
We can create ndarrays using the np.array function. We need to use nested lists to introduce the extra dimensions. As you can see when running this example, the output (when using print) can become a bit hard to read. This...
numpy
array
2D
3D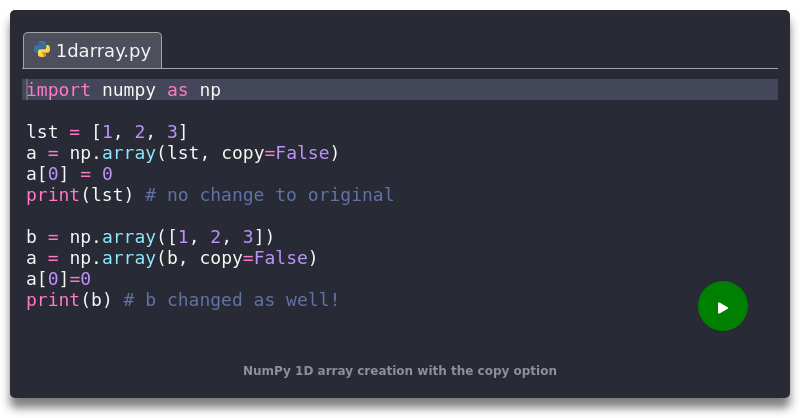 NumPy 1D array creation with the copy option
Nov 8, 2022 by erik
When creating NumPy arrays, the copy argument controls whether a copy of the input object is made or not. When copy is True, any changes in the resulting array will not change the input object. However, if it is False,...
numpy
array