Python 3 crumbs tagged with #open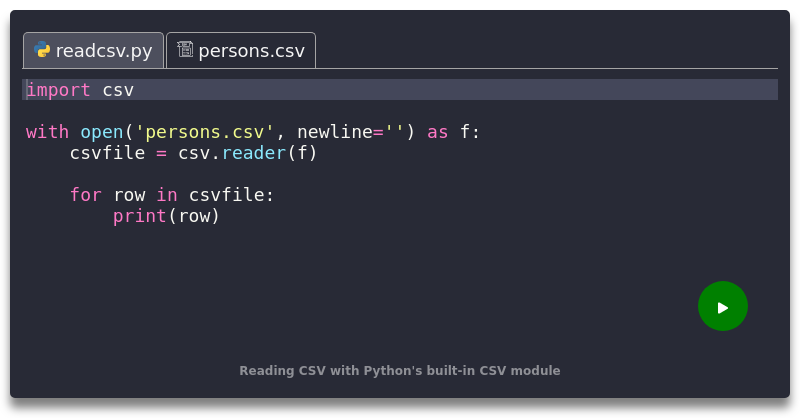 Reading CSV with Python's built-in CSV module
Nov 6, 2022 by erik
Here's how to read a CSV file using Python. The csv.reader returns Python lists for each row. We print them here, but you can do anything you want with the parsed data....
csv
file
open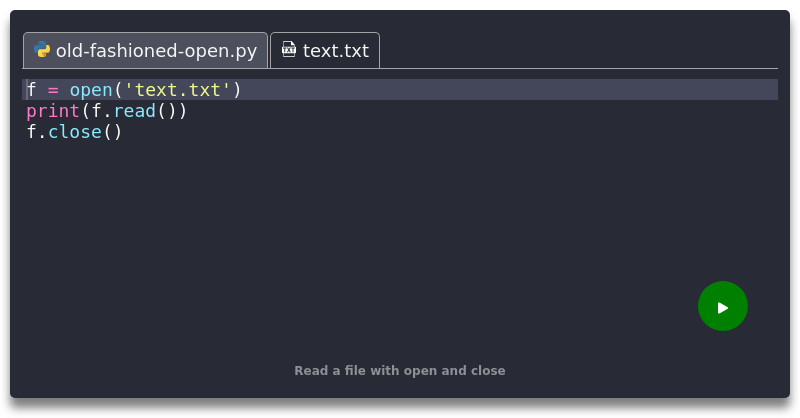 Read a file with open and close
Nov 30, 2021 by erik
The traditional way of opening a file in Python. I strongly recommend using the with statement instead....
files
close
open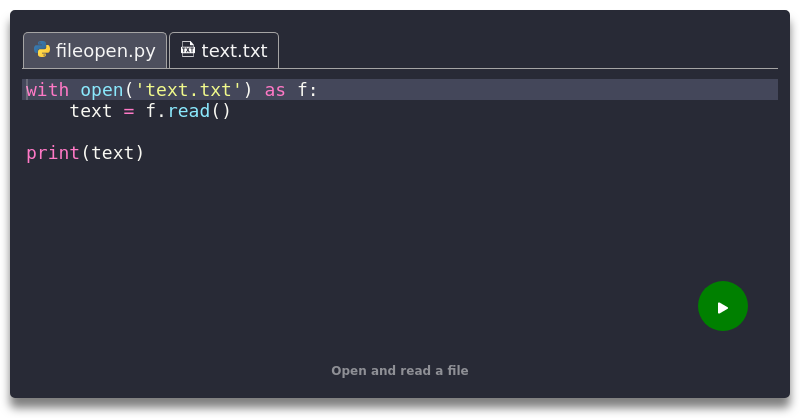 Open and read a file
Nov 27, 2021 by erik
Open and read a file with Python, using the with statement...
files
open
with-statement